The Gym Has Good People, Too from The Anti Jared
There are jokes that are often associated with certain gym members, but Tony from the Anti Jared reminds us that most people are great in this inspiring article.
Cameron Diaz's Stay-Healthy Tips from Self Magazine
With Cameron's new book out, she is giving health tidbits in a Self magazine article. I have to admit, my favorite quote from her is…
Some days I stay in bed because sleep is more important to me at that moment. And some days I go to the gym for literally 10 minutes. But the fact that I got up and got there matters to me.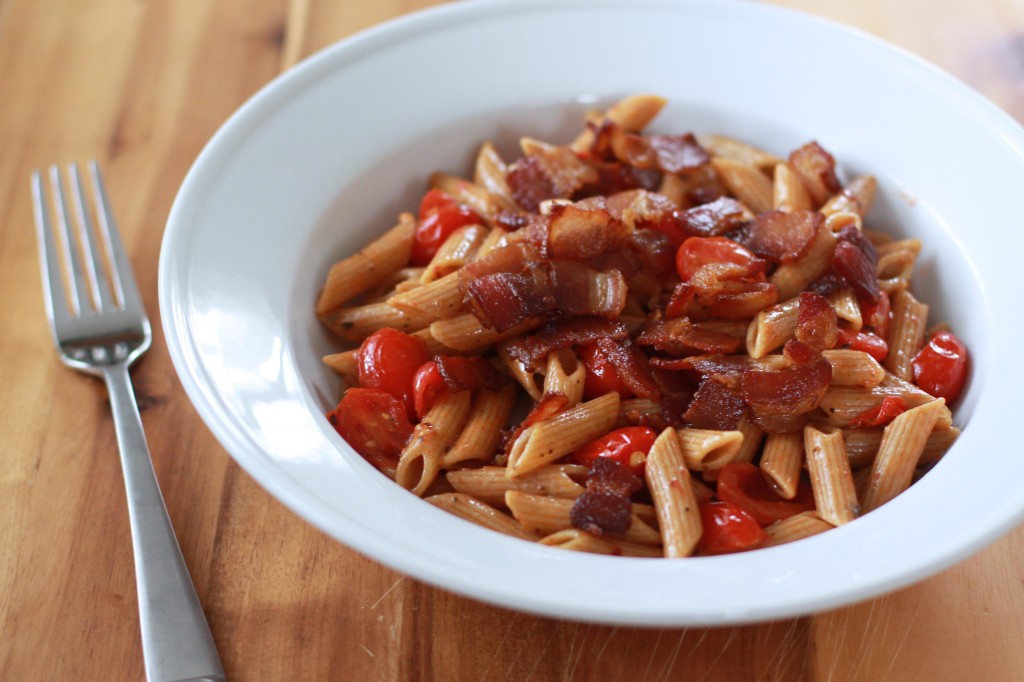 Recipe: Quick and Easy Bacon-Tomato Penne Pasta from Espresso and Cream
This dish is perfect for those nights where you want a healthy and tasty quick dinner. Plus, who doesn't like bacon?
5 Reasons This Quick Workout Will Get You In Better Shape Than Cardio from Mind Body Green
If you haven't heard of HIIT or Tabata, check out Mind Body Green's reasons to try it. Trust us, you'll want to.
See more: HIIT Triple Threat Workout
Coconut-Banana Grape-Nuts with Lime from Cooking Light
Get your whole grains with this snack! These crunchy wheat-and-barley nuggets are packed with 49g whole grains per serving.
Healthy Holistic Cookbook Roundup from Prescribe Nutrition
If you are looking for new recipes to try or a Mother's Day gift, try one of these awesome cookbooks picked out by Prescribe Nutrition.
What are you doing to better your health this weekend?
Photo credit: Kyle Lease

Comments