Winter is coming and so is Game of Thrones Season 4! Now get your blood pumping and prepare for battle with our fierce workout that honors the show's strongest characters.
This workout will leave you as strong as an Unsullied soldier and as agile as Syrio Forel. This is an intense workout so get ready to give it your all! So push through, try hard, and listen to your body – if it gets too tough, remember: don't lose your Ned… I mean "head"… Too soon?
The Game of Thrones – Season 4 Premier Workout
Directions: Do each round twice with no breaks. Take a 1 minute break before moving onto the next section.
Level: Intermediate
Time: 30-45 minutes
20 steps of Backward Squat Walks (maintain squat position and take steps backward without standing up)
5 Hand Stand Push-ups (Modification: Shoulder Press – 1 Kettlebell in each arm)
10 Box Jumps
4 – 10 second sprints with a 1 minute break in between rounds.
This round requires no exercise. You just get to sit back and command others to do 1,000 burpees.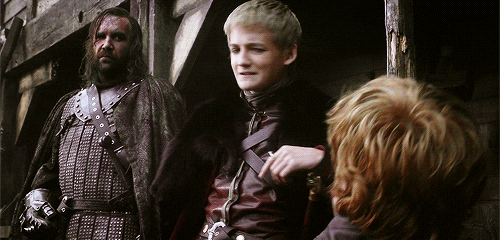 We've had vicious kings, and we've had idiot kings… but I don't know if we've ever been cursed with a vicious idiot for a king! 

―Tyrion Lannister, summarizing King Joffrey.

Comments