1
Roasted Sweet Potato, Kale and Quinoa Salad from Eating Bird Food
If you're looking for a delicious and healthy salad for your weekend meal or if your planning for next weeks meals, you'll love this flavorful and filling salad from Brittany!
2
9 beach getaways for people who can't lay in a hammock all day from Well and Good NYC
If you're starting to think about next year's vacations, take a look at one of these beach hot-spots that offer more than a place to lay in the sun!
3
The One Move That Will Tone All Over from SELF
This one multitasking exercise is a great do-it-all workout. Fast-track your toning with our easy step-by-step guide.
4
Should You Count Calories To Lose Weight from Your Trainer Paige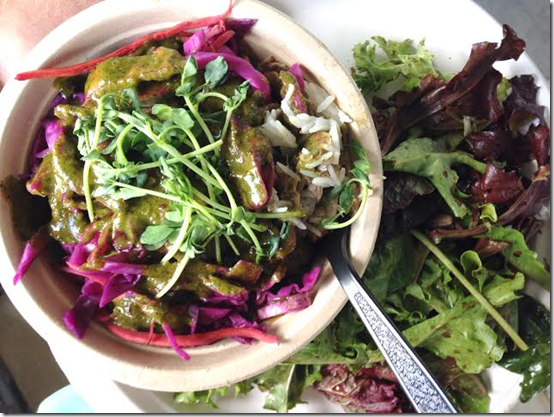 This is an excellent guide for deciding how to proceed forward with your weight loss. We love how Paige gives the reader both options. Rock on!
From the AF Blog
Meet Tammy: My Anytime Story $20,000 Grand Prize Winner!
TRX Arm and Back Toning Workout
Healthier Recipe: Traditional Grilled Greek Kabobs
It's never too late to start training! Use our calendar to get started: July Fitness Calendar: 24 Workouts To A Healthier You

Comments